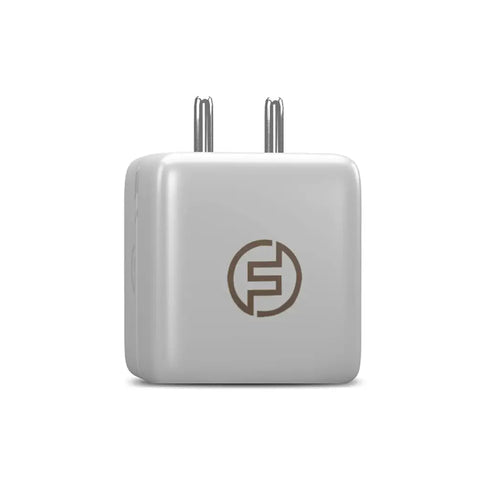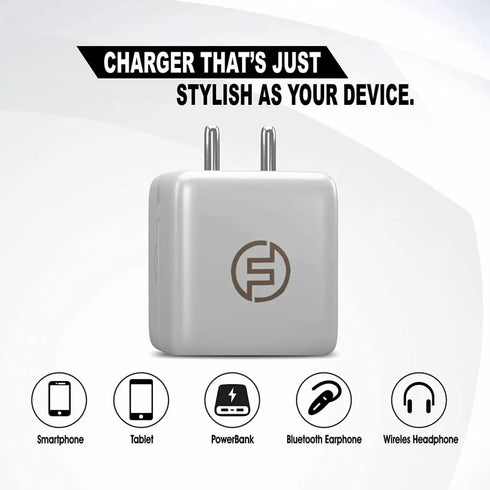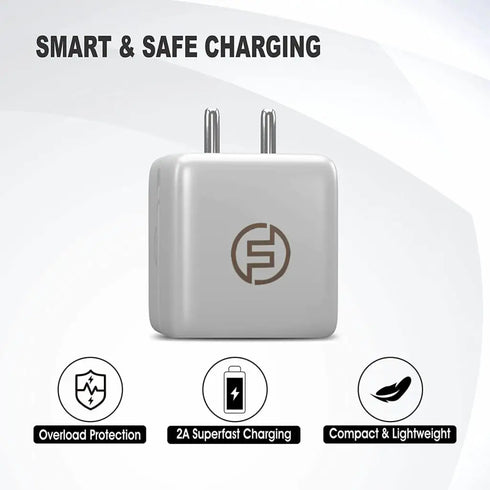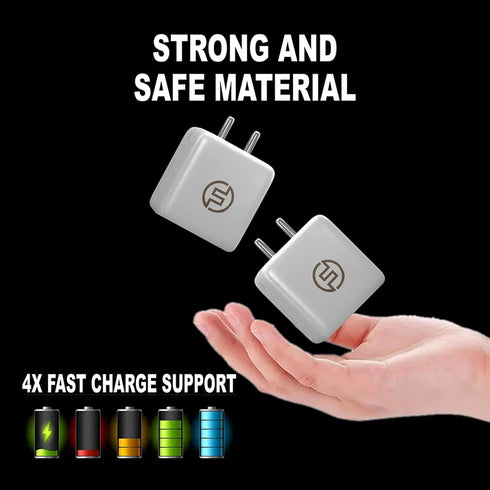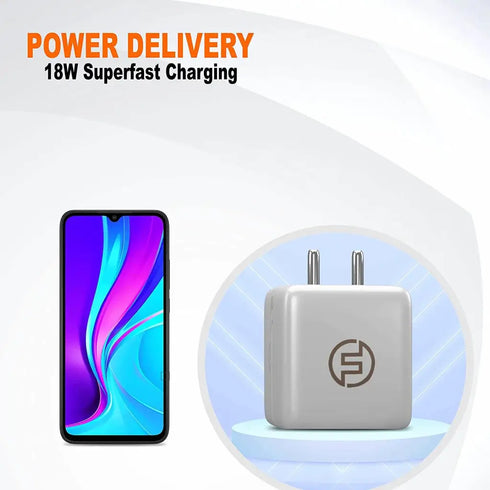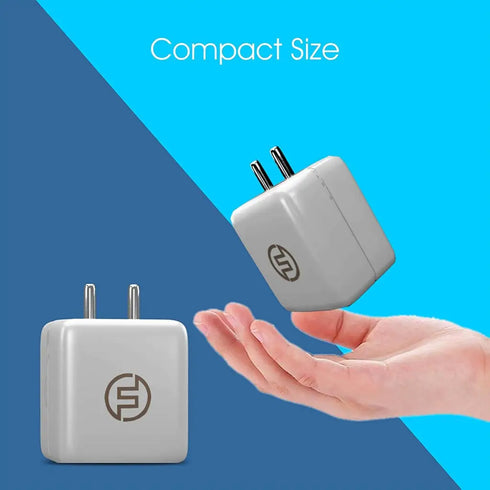 FLASH CHARGER: Ultra-Fast charging travel adapter for Smartphones. Flash Charging Supported: Only charge 5 minutes, you can enjoy 2 hours call time. Charge for 15 minutes, the battery will up to 75%, saves your time. Foxsky USB charger is essentially a 2.4A (18W) wall adaptor, that lets you charge all your USB-powered devices with a single adaptor. No need to carry multiple chargers without cable.
Made of premium ABS material and fire-retardant materials, quality internal components, a robust casing protects the wall adapter against scratches, bumps and drops. The USB wall charger is certified according to BIS standards. ABS shell uses high-grade fireproof material. USB power adapter charger with a variety of protection functions to provide short circuit, over-heating, over-current, over-voltage, over-charge protection.
This charger gives an ultra-fast charging experience with its special Power Delivery. Type-C Output - Enjoy great compatibility with a blazing speed as this charger comes power-packed for all Type-C enabled devices. Made in India - We take pride in stating that this product is Made in India at our manufacturing facility.