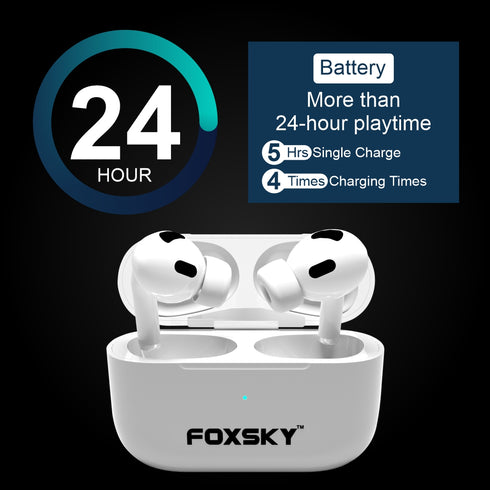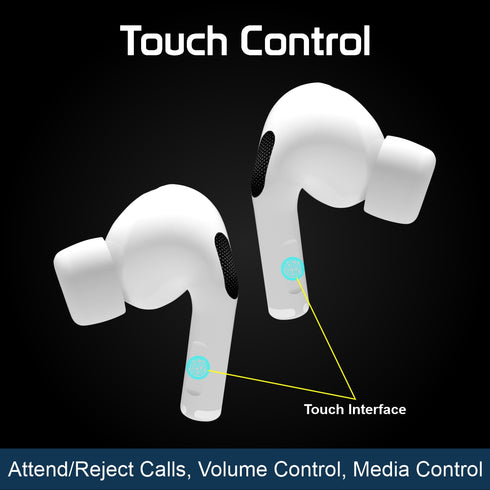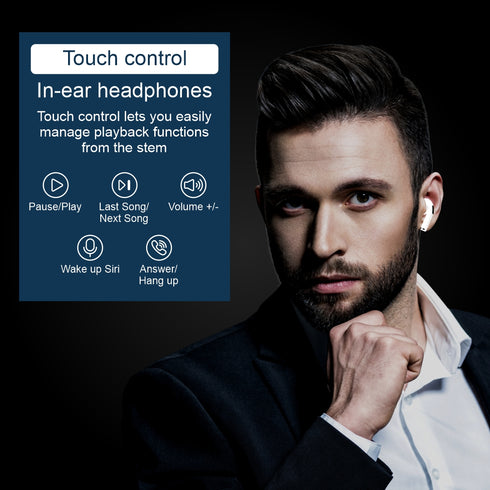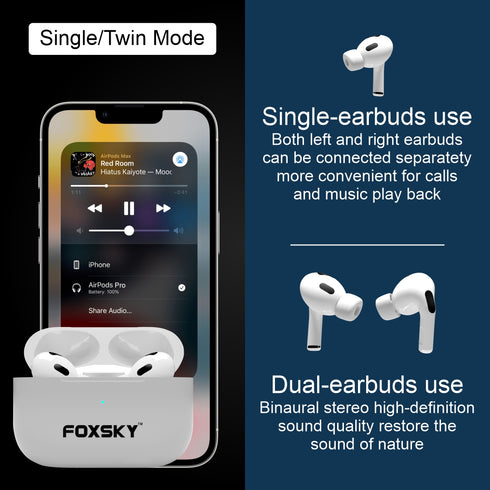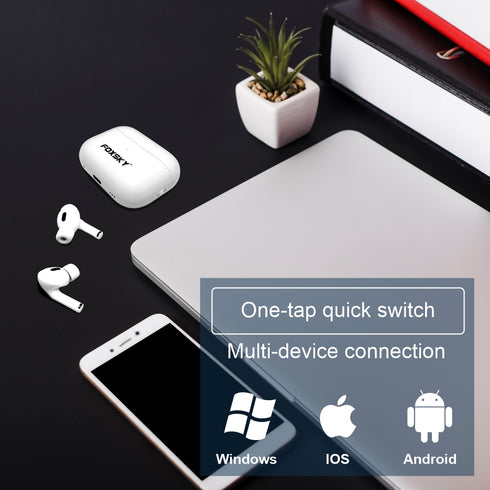 Stereo Hi-Fi Sound Quality:- The Wireless Headphones feature 12mm drivers that boost quality sound with deep bass and mids at optimal levels that are pleasing to the ears. You will feel like an immersive concert. The built-in mic in each Bluetooth earphones to ensure clear and realistic sound. It will allow you to enjoy high-quality conversations anytime, anywhere.
Latest Bluetooth 5.0 Technology:- Our Bluetooth earbuds use the Adopt the most advanced Bluetooth 5. 0 technology on the market currently, which means the Bluetooth earbuds have the most stable signal connection, better sound quality and lower power consumption, The headset supports Bluetooth for IOS/Android/Windows devices
Comfortable Fit:- Our wireless Bluetooth earphones feature a new ergonomic "in-ear" design with 3 pairs of silicone caps in different sizes to ensure a comfortable fit and long-lasting wear. So that you don't have to worry about earbuds falling off when running, exercising, exercising, and driving.
Automatic Pairing and Touch Operation:- When you pair successfully for the first time, it will automatically connect to your phone when you use it again. Just take it out of the charging case and put it on your ear, it can be automatically connected and paired. During using, you can touch either earbud to control the phone, such as the music switch, volume adjustment, phone calls, etc. No need to adjust through your mobile phones.
25 to 30 Hours of Playtime:- With energy-saving technology and fast charging, the wireless earbuds take up to 2 hour to fully charge. Wireless Bluetooth earphones work for 6 hours on a single Charge, up to 25 to 30 hours with a charging box. The charging box can be charged for 5 times.
6 Months Warranty: Purchase with confidence knowing that the Foxsky FS Airpods Pro come with a 6-month warranty, providing you with reliable support and peace of mind for any potential issues or defects.
Special Features: - 

Fast Charging
Lightweight
Volume Control
Touch Control
Wireless Charging