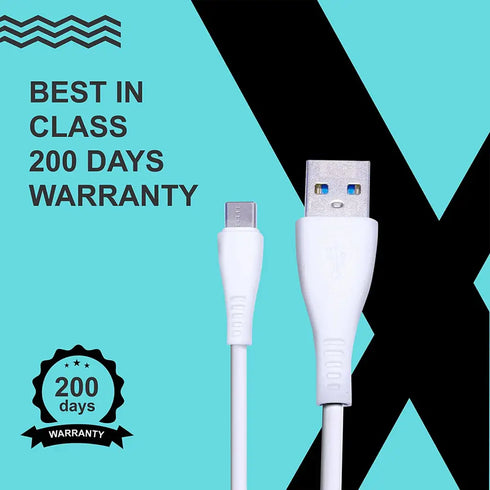 Fast Charging & Data Sync: Foxsky Type-C cable supports fast charge up to 5V/3A for devices and data syncing speed up to 480Mbps. Cool Charge: 18W Charge produces a larger electric current rather than increasing pressure, leading to stable and consistent charging speeds. Portable, lightweight, and amazingly fast, The 18W Power Adapter is always there when you need it, but never for too long. 18W Charge: Type-C 18W Fast Charging Cable gives Fast Charge in 40 to 60 Minutes With 4-5 AMP adapter Charger.
Feel the superior 18W Charge experience on the go in your car. A reversible Type C connector helps insert the cable always the right way. This fast charging cable is available in a shade of White.The charging cable features a Type C USB port and is suitable for similar Type C devices. The charging cable comes with a specification of 5 V and 4 A for 18W Fast charge.
Crafted from a single slab of anodized aluminum. Smooth curvature and recognizable finish. Detects your device and charges it at its fastest supported speed.
Adapter and wire both not working. I really very upset
Adapter and both not working i need new one pls help . I am purchase 25 days only. I need new charger. Send me new charger pls help I am very poor family.
Very nice, great value for money